Sunday, April 6th, 2008
---
7:04 pm
i want to claw my eyes out.
Monday, February 18th, 2008
---
7:33 am
7:30 am
life is good.
reese is amazing.
i have great hair, finally.
i still need to lose some weight, but im not being totally obsessive anymore.
im getting a new tattoo today!
im totally pumped.
and here's some new pics.
Wednesday, October 17th, 2007
---
10:36 pm
i quit.

i want off this rollercoaster.
Thursday, July 12th, 2007
---
7:35 am
- cross posted from myspace blog, bc it irritates me THAT much
so i received a call from my aunt tonite. i let it go to voicemail bc i just really wasnt in the mood to talk to anyone. so the message is informing me that Reese cannot attend my cousin's wedding, in which i am a bridesmaid.

it's an "adult reception" with a cocktail reception and then a second full scale reception following. okay, i can understand that, but let me explain why this pisses me off for a few different reasons.

1. this is the 4th time my cousin has been engaged, the 2nd time we've gotten this close to an actual wedding. the last time, it was a week before the wedding and it got called off. in fact it was very shortly after i'd driven the 3hrs for her bridal shower.

2. everyone has to go out of their way for her and this whole production. i had to take a vacation day from work, and drive 6hrs in one day to go get fitted for my dress. my sister had to do the same, only she has a 5hr drive, one way. now typically this really wouldn't even be a big deal to me, but see the next grievence i have.

3. my cousin has never even MET my son. throughout my entire pregnancy all i heard from her was how excited she was for reese to be born, how she was going to come down when i went into labor so she could be in the delivery room, blah blah blah. two and a half years later, she's never even SEEN him, other than pictures. when the rest of the family comes for holidays, she never comes. i know people are busy, but fuck, i'm having to take all kinds of vacation time off work to attend various things for this wedding, driving 3hrs up there each time, and the last time i checked, gas is not cheap.

4. in addition to all of this, i feel like no one has given ONE tiny thought to what IF i didn't have someone to watch reese for the DAYS in which i'm going to have to be up there for this. i'm lucky that darrell and i have a really good situation worked out and we alternate weekends and things, but what if that wasn't an option? none of my family could watch him, as they're all either in the wedding or attending. can we say selfish?

I think more than anything I'm just pissed at how my aunt sounded on the message she left me. This wedding so far has cost her $80,000 and she expects everything to be perfect. She is a perfectionist in every facet of her life, and I honestly think that she's doing quite a bit of this for herself, more so than for her daughter.

GRRR, im just irritated.
Wednesday, July 11th, 2007
---
9:02 am
ick. today is my "surgery" thing @ the gyno to try yet again to figure out if they're gonna declare cancer on me. needless to say, i'm less than thrilled. the best part? i have to go to work afterwards. here's hoping that i'm not cramping and bleeding so much that i can't work.

next weekend is my cousin's bachelorette party. if you can call it that. we're going to a winery and will basically get drunk all day. no rowdiness i imagine. found out that the bill for her wedding has already toppled 80k. That's just fucking insane. Apparently her dress was something stupid like 7k. Thank god I'm not that way. Although I wonder if most of this huge production is to appease my aunt, rather than my cousin. whatever.
Sunday, July 8th, 2007
---
9:26 pm
- roll me out
Holy mother, I have eaten so much today :(

Last nite was UFC, which was fine, except I got drunk (first time since my bday), and fell asleep before the main event. So this afternoon when we got up, Doug went and got us wings from BW3. Okay, that wouldn't have been so bad, if I'd kept the bad eating to one meal.... but nooooooooo.

So later this afternoon we went to see "Sicko". I'm ashamed to be an american some days. It's unreal the types of care that other countries provide to their citizens, for free or nearly free.

Went to best buy after the movie, and I finally bought the Magic Bullet blender! score. I'm totally giddy about this thing. My mom & dad love theirs, and I've seen it in action.

After best buy we went to Champs for dinner. We had crab bread, and I had a steak (shock) & mashed potatoes, and then we split this huge cookie sundae thing. We both feel like giant cows.

He finally left to go bowling a little bit ago, and I'm watching some larry the cable guy special until Ice Road Truckers comes on.
Sunday, July 1st, 2007
---
8:51 pm
Friday night, we took Reese bowling and out for icecream. He had a blast! He LOVES bowling :) Yesterday I took him up to work to go feed the fish @ the pond, and then he got a haircut. He did pretty well for his haircut, compared to last time I took him. He was very excited for the yellow balloon and sucker. He kept wanting to go back and "feed the fishies their breakfast". Today we went to the playground, and then went to the pool. I didn't think he'd actually end up getting in, but after he saw me get in, he warmed up to the idea. He got in with his floatie and ended up having a blast. He even got to the point where he was jumping in, with me catching him, and he even did it twice without his innertube. Overall it was a pretty great weekend.
Wednesday, June 27th, 2007
---
9:54 am
- moving
I am so ready to get out of this apartment, it's not even funny! My lease is up in october, and I've been browsing craigslist lately just to see if there are any houses in the area that I will actually like. I think I may have found a winner!

Its a 4 bedroom 1.5 bath in Kettering, just outside of Oakwood. It's brick, got a fenced in backyard, a covered patio, really nice landscaping, new stainless steel appliances, all hardwood floors, and central air (homes in this area are older, so it's nice to have). The best part is that it's not going to be available until September, which is perfect for us. The lady emailed me the pics of it, and I think I may give her a call to schedule a time to go see it, if Doug is on board with me. It'd be great for him too, since he works in Oakwood, he'd have like NO drive to work practically. Plus is only 1k a month, which is a really good deal for the area, and how nice this house is. So I'm going to be keeping my fingers crossed.
Friday, June 1st, 2007
---
10:23 am
Reese looks so cute right now, he actually looks a lot like Dennis the Menace! He's wearing nothing but some oshkosh overalls and some canvas camo slip on shoes. He's pale as can be, bright blonde hair and blue eyes :) I'll have to take a pic of him. He's currently sitting next to me, watching Monsters Inc. Today we're going to take him down to the Boonshoft Museum. I've never been there, but it looks pretty cool, and it has a good deal of things for kids his age to do. Now I just have to get Doug up.
Wednesday, May 30th, 2007
---
8:36 pm
Today Doug and I went to Wooster. I had to get fitted for my bridesmaid dress. It was a long day spent driving, but all in all a good trip. He got to meet my Gramma, Cousin Jen and my Aunt Kathy. We went to lunch with Jen, and then my gramma met us after her dr's appt. Then headed to my great cousin Georgina's to do the dress. The thing with these dresses, is that she really liked this certain dress, but they weren't making them anymore, so she bought the last 3 that they had. The sizes? 22. 14, and 2. So the really big one she's going to be able to cut down to fit my sister, and use the extra to fit me. The only dress left was the size 2. I laughed when she told me that, and went ahead and tried it on. HOLY MOTHER I COULD GET IN IT! Not only could I get in it, but i could actually zip it half way and fasten the top! I know I am no where near a size 2 pants, but I'm not going to lie when I say it was a really nice feeling to even begin to slip into that dress. I don't think one of my thighs would have ever fit in a dress that small before! :) :)
Tuesday, May 29th, 2007
---
3:07 pm
- it's official
im officially one of the 80 bazillion medicated americans. i finally went to the dr and she put me on Zoloft and Buspar. These things better not make me fat. she was originally going to put me on lexapro, until i asked if it caused weight gain, and she said yes, and gave me zoloft instead. the buspar wont do anything weight wise, so that's good.

i also found out that apparently i really am 5'1, and not 5' as i've thought for so long. which technically makes my height/weight ratio a little better. ive eaten like crap the last few days, and it's catching up to me. but oh well, i'll survive. that's the only bad part about being off work, i eat like a horse. i think we may finally go buy that exercise bike this week, which makes me excited.

tomorrow i have to go to wooster to get fitted for my bridesmaid dress. it's gonna suck. 3hrs there, and 3hr back. have i ever mentioned how much i despise car trips? other than that, nothing new to report. reese has a wicked farmers tan. his vocabulary still amazes me, and his sentence structure is amazing!
Saturday, May 26th, 2007
---
9:20 am
thursday was the Tommy Lee & DJ Aero show at hammerjax, it was actually fun, and I liked what they played. Not so sure that a lot of the wrinkled groupies that showed up were prepared for what ensued, but i liked it!


me & my honey <3

im a little annoyed at this nuvaring at this point. i put it in on the 16th when i started my period, and fuck if im not still on it! not like really on it, but ive been spotting for like 5days now. im tired of it. better than getting pregnant though, so i'll just wait it out. i have to go in for some colpscopy on june 13th, bc i have some "moderate dysplasia" whatever that means, but the drs office said "that doesnt mean that it's neccessarily cancer", jee thanks!

im watching food network, which i never ever do anymore, but it's this "healthy eating" show, and she's making this really yummy looking slaw with red cabbage, jicama and cilantro. i may have to get the recipe and make it sometime this week. hopefully at some point in the very near future, andy- one of the bouncers from hammerjax who also happens to be a firefighter, is going to come look at the grill and see what's going on with the burner, so we can get it fixed and actually use it. i want to grill dammit!
Friday, May 4th, 2007
---
6:44 am
so i'm taking some serious action on my self health in the upcoming weeks.

may 9th- ob/gyn appt : mission: birth control
may 10th- complete physical : mission: get a clue about my general health, also see about being on some type of anti-depressant/anxiety med
may 29th- dentist : mission: umm? clean teeth?

but ok, im asking for help/experiences with the anxiety/depression meds. i've never been on anything ever, but i really need to be. ive been reading up on some of them (lexapro, effexor, paxil) and i at this point know i will NOT go on paxil, i've heard too many bad things about it, weight gain, the inability to just come off it etc. my mom is on wellbutrin, which she really likes, AND it's all but made her stop smoking.

so if anyone has any experiences they'd be willing to share with me, i'd love to hear it. the effexor doesn't sound like it'd be too bad. but i also know a few people on it as well as lexapro. but again, my main concern is not gaining any weight. especially after how hard i've worked to lose it.
Sunday, April 29th, 2007
---
11:12 am
i think god was holding out for my birthday, to let me fit into a size 6. i got some money from dougs family for my birthday, so we went shopping friday. i got this cute new tubetop, skirt, dress, and a pair of black capris. the dress & everything besides the pants were all a medium, which was ok i guess, but we ran to target cuz i needed to look for something, and out of curiousity i tried on the pants. typically speaking, ive always worn bigger sizes it seemed in clothes there, well some brands anyways, but yeah, i bought these pants in a size 6. very happy about that. i think it's really the fact ive been using my bean daily, bc i've not lost anymore weight, but im getting more toned through the midsection.

now if i could just tone up my thighs with that much success. i need to start jogging, but i dont know if i could actually do it...and im still toying with buying an exercise bike. i STILL have my nice trek down at trevors, along with a few other things i really need to get back one of these days. i dont care about the desk, all i really want is my bike and my cabinet that ryan made. that's got sentimental value above all, bc it wont match a thing in my house, but it's not the point. *reminder to self, talk to trevor this week.

doug bought me a grill for my bday, which im suppppppper excited about, however, he put it together yesterday, and for some reason the gas isnt coming out the way it should be, which is kinda scarey, and rather than risking blowing ourselves and the whole building up, we're gonna wait till his dad gets back from Poland and have him come look at it. Doug said he'd be able to fix it.

-tangent-
last nite at hammerjax there was this girl that was seriously freaking me out. she was the very first person there, she came by herself. that place doesnt really pick up until around 11:30, well come the end of the nite, she was out there wobbling around the dancefloor, molesting anyone that came near her, doing all kinds of scarey hoochie dancing, but i have to give her credit, she gave us some great entertainment for a while :)
Wednesday, April 25th, 2007
---
9:49 am
doug and i went shopping last nite.

i have been buying all my jeans from american eagle lately, so while we were there i tried on a size 6. they fit everywhere but my butt... but im ok with that, bc they were some super low-rise, made for a girl with no butt type anyways, but it made me feel good.

had i really been in the mood to buy new jeans, i'd have tried on the hipsters that i always buy, but it still made me happy regardless :)

when i was a size 18, a size 6 wasnt even in my vocabulary, so weeeeeeeeeeee.

my bday is friday, we're going to go to pacific moon for dinner and then to clique for the JPLS show... couldn't ask for much more! I'll have Doug, good food and great music. xoxo
Thursday, April 12th, 2007
---
11:18 pm
- domestic bliss
has been achieved, finally.

im laying on the couch, and doug is in the bedroom. he's multi-tasking, watching UFC and getting music ready to play at hammerjax saturday nite.

we have a wedding to attend on saturday, for a friend of mine from work. he's marrying a super italian, super catholic woman, so it'll be a SUPER long wedding. hooray for an open bar reception ;)

doug and i managed to clean the bedroom, and subsequently my closet out this past weekend. i have two huge trashbags and a duffel bag full of old, fat clothes, that im taking to some girls at work. ranging from size 18-10's. they'll be getting some really nice shit though, i have a habit of buying clothes and then never wearing them, so a lot of the stuff still has the tags on it, or was only worn once or twice. my size 8s are finally getting big, and i think i might finally be able to wear a size 6 from american eagle. i'm goin to try to go sometime soon and find out for sure.

my abs are finally starting to get some definition, and i joke that i've got a one and a half pack. but seriously, im definately seeing results on my side abs? if thats even a way to describe it-- i look like a coke bottle sorta. i love my bean! mandy got hers earlier this week and im glad that she's liking it too. i'd like to have a 4pack by swimsuit season! although im down to 120lbs, i still feel fat when i look in the mirror. logically in my head i know im not fat, but its just that at 120lbs i feel like my stomach is huge. *reminder to self* youve had a baby, you will never have the stomach of a never been fat or had a kid before, woman. whatever i guess. my butt's gotten smaller too, and the bean is the reason for that too :)

eating and temptation is a bit harder with doug being here, since he does low-carb and im low-cal/fat. we totally ate like pigs last weekend and got papa murphys twice. although i'd kill to have some brooklyn or pazzo's.

my girlfriend sarah, had her little baby boy, Jack, this past weekend and from the pictures i saw, he's so freaking perfect and adorable. hopefully i'll be able to get over to see her on sunday. it would be best, bc Reese will be with darrell this weekend, and i dont want to take him with me, bc he REALLY likes babies, he just doesnt understand they're fragile.

speaking of Reese, his vocabulary is growing so much each week, and it's a feeling i can't describe when i hear him say something new. tonite he was being very lovey-dovey, wanting to sit on my lap and wanted me to hold him. anyone with a two year old will tell you, that they almost always want to be running around getting into things, so it was nice to just cuddle on the couch with him.

doug and i's birthdays are both coming up, 21st and 27th, but i have no clue what we'll be doing. we'll have Reese next weekend, and doug will have to play at hammerjax and then at some party in cincy. he got his bday gift from me about a month ago, a new bowling ball that he really wanted (and it was really expensive) so i wont have much to give him, but we'll see. i took the friday before my bday off work to give myself a long weekend as a birthday gift, so at least we'll have the option to do something.

i guess that's about it for now, gonna finish watching dallas swat and go finish watching the Dana White vs Tito Ortiz boxing match with Doug.

ps. normally i despise typing on laptops, but this vaio is freakin sweet.

ciao
Sunday, April 8th, 2007
---
5:24 pm
doug finally moved in, HOORAY!

i only weigh 120lbs, HOORAY!


only five more to go.
Thursday, March 15th, 2007
---
6:17 pm
lets see....

Doug is supposed to be moving home on good friday, at least we think. Can't even begin to tell you how happy that makes me. It's been over a year & 1/2 since i lived with a guy. It's going to be and adjustment, albeit a good one. We practically lived together before he moved anyways, and we make a great little blended family. He and Reese love each other :)

Bonus to that is that we'll now have a 3rd car. He's got a Mazda 6, but it's a lease, and I believe his mom is going to be giving us her Explorer as well, so that he doesnt have to keep racking up miles on his car, as well as it'll be nice for longer car trips and what-not.

We'll also be looking for a new place, shortly after he gets here, bc quite frankly we HAVE to have 3 bedrooms. We need office space, bc he's got way too many expensive computers and gear to not have a seperate place for them. we're also going to have too many freakin tv's. ive got a 32" in the living room, he's got a 37" sony wega widescreen, and we both have another 20". i REALLY dont want to put a tv in reese's room. i doubt that we will, he simply doesnt need it, and he'd never go to sleep.

on the weight battle front, i ordered the bean today. it's an ab-workout thingy, and its got a 30day money back guarantee, including free shipping AND return shipping. i figured what the hell. ive determined that i dont really NEED to lose anymore weight per se, but i do need to do something about this baby belly....and my butt and thighs. and this thing will actually focus on all of that, so we'll see how it goes.

on a side note, i should be getting referral bonuses from my plastic surgeon. small boobies are the new rage at metlife.
Monday, February 26th, 2007
---
9:44 pm
- a few pics from my FL trip to see doug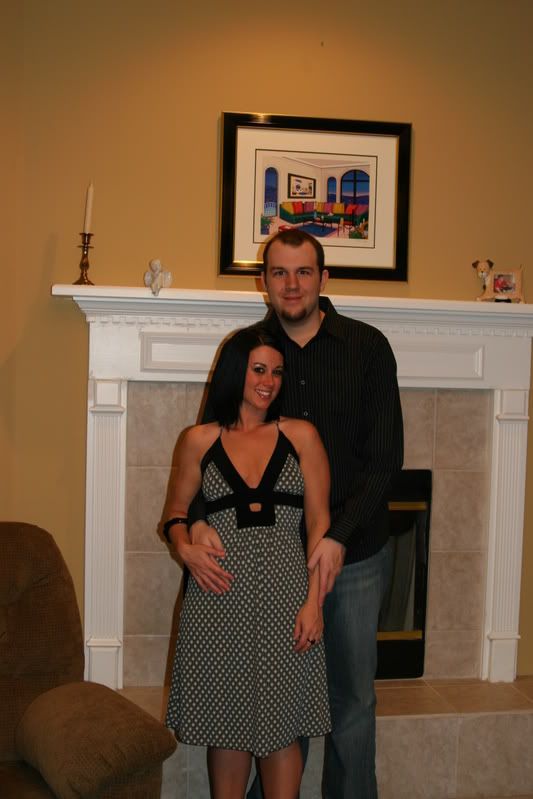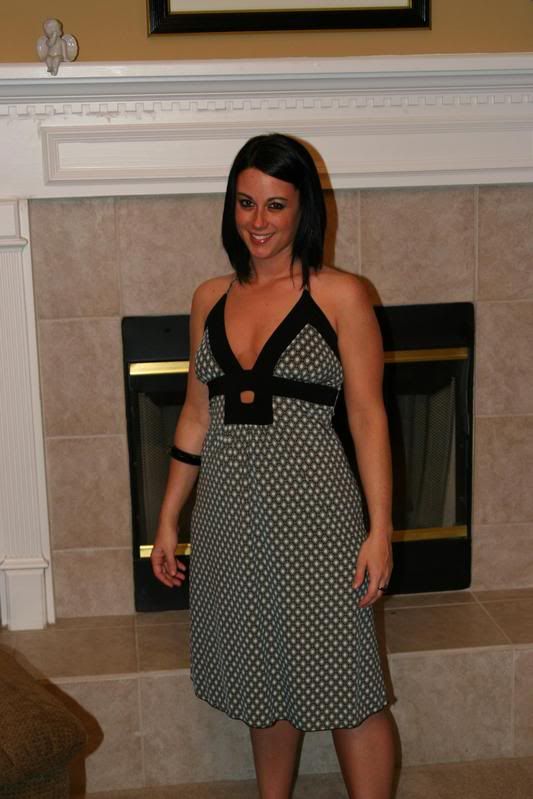 well shit, i had a few more to post, but apparently i only have them on disk, and that disk is at work. oh well...